Country of Origin:
United States
Production year:
1979
Directors:
Mike Farrell, Charles S. Dubin, Alan Alda, Burt Metcalfe
Rating:
UPC [Locale]:
Disc ID: C304-0FFD-93F1-A8B1
Running time:
0:00 (0 Min.)
Casetype:
Unknown
Format:
[Color status unset], 1.33:1, Full Frame
DVD-Format:
Single-Sided, Double-Layered
Released:
May 24, 2005
Collection type:
Owned
Status:
Available
Purchase date:
September 30, 2011
Purchase price:
Hidden
Review (movie):
Review (video):

Overview
SEASON EIGHT * DISC THREE

HEAL THYSELF
When Colonel Potter and Charles are quarantined together with the mumps, a replacement surgeon who seems to fit in perfectly with the 4077 cracks under the pressure.

OLD SOLDIERS
The docs become concerned about Colonel Potter's unusual behaviour after he returns from a mysterious trip to a hospital in Tokyo.

MORALE VICTORY
Charles is devastated when he learns that the soldier whom he performed surgery on, perfectly restoring his legs and only leaving one hand slightly damaged, is a concert pianist.

LEND A HAND
Hawkeye is annoyed when Dr. Borelli, a visiting doctor who's arrived to explain new grafting techniques, volunteers to accompany Hawkeye to the front when a doctor there is injured.

GOOD-BYE, CRUEL WORLD
Psychiatrist Sidney Freedman is called back to the 4077 after a wounded Asian-American soldier tries to kill himself after Hawkeye tells him that he is being sent back home.

DREAMS
After two days of a nonstop influx of the wounded, the doctors are finally allowed short catnaps in which they experience dreams that reveal their fears, desires and frustrations.

WAR CO-RESPONDENT
When a famous female war correspondent arrives at the 4077 and promptly falls in love with B.J., a confused B.J. can't seem to stop himself from falling back in love with her.

BACK PAY
After learning how a doctor back in the States is making money taking X-rays for members of the Selective Service, Hawkeye decides to bill the Army for his medical services.

APRIL FOOLS
Colonel Potter panics when Colonel Daniel Webster Tucker, a hard-nosed Colonel known as a stickler's stickler, vists the 4077 during an outbreak of April Fool's Day hilarity.
DVD Covers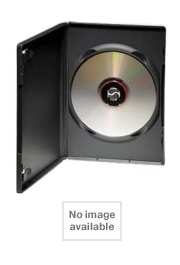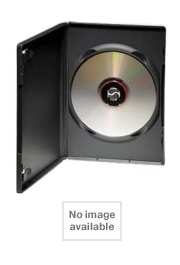 Crew
17. Heal Thyself
Direction
Mike Farrell
....
Director
Writing
Dennis Koenig
....
Screenwriter
Dennis Koenig
....
Story By
Gene Reynolds
....
Story By
Larry Gelbart
....
Original Characters By
Production
Burt Metcalfe
....
Executive Producer
John Rappaport
....
Producer
Jim Mulligan
....
Producer
Cinematography
Dominick R. Palmer, Jr.
....
Director of Photography
Film Editing
Larry L. Mills
....
Film Editor
Stanford Tischler
....
Film Editor
Music
Johnny Mandel
....
Theme By
Art
Frank Smith
....
Art Director
18. Old Soldiers
Direction
Charles S. Dubin
....
Director
Writing
Dennis Koenig
....
Writer
Larry Gelbart
....
Original Characters By
Production
Burt Metcalfe
....
Executive Producer
Jim Mulligan
....
Producer
John Rappaport
....
Producer
Cinematography
Dominick R. Palmer, Jr.
....
Director of Photography
Film Editing
Larry L. Mills
....
Film Editor
Stanford Tischler
....
Film Editor
Music
Johnny Mandel
....
Theme By
Art
Frank Smith
....
Art Director
19. Morale Victory
Direction
Charles S. Dubin
....
Director
Writing
John Rappaport
....
Writer
Larry Gelbart
....
Original Characters By
Production
Burt Metcalfe
....
Executive Producer
John Rappaport
....
Producer
Jim Mulligan
....
Producer
Cinematography
Dominick R. Palmer, Jr.
....
Director of Photography
Film Editing
Stanford Tischler
....
Film Editor
Larry L. Mills
....
Film Editor
Music
Johnny Mandel
....
Theme By
Art
Frank Smith
....
Art Director
20. Lend a Hand
Direction
Alan Alda
....
Director
Writing
Alan Alda
....
Writer
Larry Gelbart
....
Original Characters By
Production
Burt Metcalfe
....
Executive Producer
Jim Mulligan
....
Producer
John Rappaport
....
Producer
Cinematography
Dominick R. Palmer, Jr.
....
Director of Photography
Film Editing
Stanford Tischler
....
Film Editor
Larry L. Mills
....
Film Editor
Music
Johnny Mandel
....
Theme By
Art
Frank Smith
....
Art Director
21. Good-Bye, Cruel World
Direction
Charles S. Dubin
....
Director
Writing
Thad Mumford
....
Writer
Dan Wilcox
....
Writer
Larry Gelbart
....
Original Characters By
Production
Burt Metcalfe
....
Executive Producer
John Rappaport
....
Producer
Jim Mulligan
....
Producer
Cinematography
Dominick R. Palmer, Jr.
....
Director of Photography
Film Editing
Larry L. Mills
....
Film Editor
Stanford Tischler
....
Film Editor
Music
Johnny Mandel
....
Theme By
Art
Frank Smith
....
Art Director
22. Dreams
Direction
Alan Alda
....
Director
Writing
Alan Alda
....
Screenwriter
Alan Alda
....
Story By
James Jay Rubinfier
....
Story By
Larry Gelbart
....
Original Characters By
Production
Burt Metcalfe
....
Executive Producer
Jim Mulligan
....
Producer
John Rappaport
....
Producer
Cinematography
Dominick R. Palmer, Jr.
....
Director of Photography
Film Editing
Larry L. Mills
....
Film Editor
Stanford Tischler
....
Film Editor
Music
Johnny Mandel
....
Theme By
Art
David M. Haber
....
Art Director
23. War Co-Respondent
Direction
Mike Farrell
....
Director
Writing
Mike Farrell
....
Writer
Larry Gelbart
....
Original Characters By
Production
Burt Metcalfe
....
Executive Producer
Jim Mulligan
....
Producer
John Rappaport
....
Producer
Cinematography
Dominick R. Palmer, Jr.
....
Director of Photography
Film Editing
Larry L. Mills
....
Film Editor
Stanford Tischler
....
Film Editor
Music
Johnny Mandel
....
Theme By
Art
Frank Smith
....
Art Director
24. Back Pay
Direction
Burt Metcalfe
....
Director
Writing
Thad Mumford
....
Writer
Dan Wilcox
....
Writer
Dennis Koenig
....
Writer
Larry Gelbart
....
Original Characters By
Production
Burt Metcalfe
....
Executive Producer
John Rappaport
....
Producer
Jim Mulligan
....
Producer
Cinematography
Dominick R. Palmer, Jr.
....
Director of Photography
Film Editing
Stanford Tischler
....
Film Editor
Larry L. Mills
....
Film Editor
Music
Johnny Mandel
....
Theme By
Art
Frank Smith
....
Art Director
25. April Fools
Direction
Charles S. Dubin
....
Director
Writing
Dennis Koenig
....
Writer
Larry Gelbart
....
Original Characters By
Production
Burt Metcalfe
....
Executive Producer
John Rappaport
....
Producer
Jim Mulligan
....
Producer
Cinematography
Dominick R. Palmer, Jr.
....
Director of Photography
Film Editing
Stanford Tischler
....
Film Editor
Larry L. Mills
....
Film Editor
Music
Johnny Mandel
....
Theme By
Art
Frank Smith
....
Art Director