Country of Origin:
United States
Production year:
1978
Directors:
Charles Dubin, William Jurgensen, Harry Morgan, Tony Mordente, Burt Metcalfe, Mike Farrell
Rating:
UPC [Locale]:
Disc ID: C75C-7116-D125-C907
Running time:
0:00 (0 Min.)
Casetype:
Unknown
Format:
PAL, [Color status unset], 1.33:1, Full Frame
DVD-Format:
Single-Sided, Double-Layered
Released:
December 07, 2004
Collection type:
Owned
Status:
Available
Purchase date:
September 30, 2011
Purchase price:
Hidden
Review (movie):
Review (video):

Overview
SEASON SEVEN * DISC THREE

THE PRICE
While Colonel Potter tries to find his missing horse, Hawkeye and B.J. try to help a young Korean boy who's trying to stay missing from the Korean Army.

THE YOUNG AND THE RESTLESS
A hotshot medical demonstrator stationed in Tokyo has strange effects on the docs of the 4077 after he shows up to demonstrate the latest medical techniques.

HOT LIPS IS BACK IN TOWN
While Radar takes advice from Hawkeye on how to deal with a cute new nurse, Margaret celebrates her divorce and her new self-confidence.

C*A*V*E
When the 4077 has to bug out to a nearby cave to avoid U.S. artillery fire, Hawkeye is confronted with a big problem that no-one knows about - his claustrophobia.

RALLY ROUND THE FLAGG, BOYS
Colonel Flagg returns to the 4077 after Hawkeye is accused of being a commie sympathizer because he treated a wounded North Korean soldier before an American.

PREVENTATIVE MEDICINE
Hawkeye practises some preventative medicine after learning that a careless Colonel's actions are responsible for the large number of casualties in the troops under his command.

A NIGHT AT ROSIE'S
A depressed Hawkeye heads to Rosie's Bar and spends the night hanging out with an AWOL Sergeant and all the folks that Colonel Potter sends over to bring Hawkeye back to camp.

AIN'T LOVE GRAND?
While Klinger meets a girl who finds his bizarre attire attractive, Charles falls in love with a Korean "working girl" at Rosie's Bar.

THE PARTY
Talk of a reunion party after the war gives B.J. another idea: having the Stateside family members of the 4077 get together for a party in New York City.
DVD Covers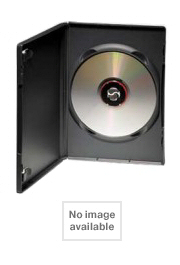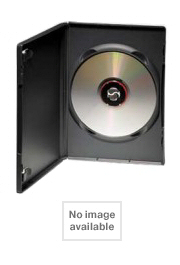 Crew
17. The Price
Direction
Charles Dubin
....
Director
Writing
Erik Tarloff
....
Writer
Larry Gelbart
....
Original Characters By
Production
Burt Metcalfe
....
Producer
Cinematography
Dominick R. Palmer, Jr.
....
Director of Photography
Film Editing
Larry L. Mills
....
Film Editor
Stanford Tischler
....
Film Editor
Music
Johnny Mandel
....
Theme By
Art
David M. Haber
....
Art Director
18. The Young and the Restless
Direction
William Jurgensen
....
Director
Writing
Mitch Markowitz
....
Writer
Larry Gelbart
....
Original Characters By
Production
Burt Metcalfe
....
Producer
Cinematography
Dominick R. Palmer, Jr.
....
Director of Photography
Film Editing
Stanford Tischler
....
Film Editor
Larry L. Mills
....
Film Editor
Music
Johnny Mandel
....
Theme By
Art
David M. Haber
....
Art Director
19. Hot Lips Is Back In Town
Direction
Charles Dubin
....
Director
Writing
Larry Balmagia
....
Screenwriter
Bernard Dilbert
....
Screenwriter
Bernard Dilbert
....
Story By
Gary Markowitz
....
Story By
Larry Gelbart
....
Original Characters By
Production
Burt Metcalfe
....
Producer
Cinematography
Dominick R. Palmer, Jr.
....
Director of Photography
Film Editing
Stanford Tischler
....
Film Editor
Larry L. Mills
....
Film Editor
Music
Johnny Mandel
....
Theme By
Art
David M. Haber
....
Art Director
20. C*A*V*E
Direction
William Jurgensen
....
Director
Writing
Larry Balmagia
....
Writer
Ronny Graham
....
Writer
Larry Gelbart
....
Original Characters By
Production
Burt Metcalfe
....
Producer
Cinematography
Dominick R. Palmer, Jr.
....
Director of Photography
Film Editing
Stanford Tischler
....
Film Editor
Larry L. Mills
....
Film Editor
Music
Johnny Mandel
....
Theme By
Art
David M. Haber
....
Art Director
21. Rally Round the Flagg, Boys
Direction
Harry Morgan
....
Director
Writing
Mitch Markowitz
....
Writer
Larry Gelbart
....
Original Characters By
Production
Burt Metcalfe
....
Producer
Cinematography
Dominick R. Palmer, Jr.
....
Director of Photography
Film Editing
Stanford Tischler
....
Film Editor
Larry L. Mills
....
Film Editor
Music
Johnny Mandel
....
Theme By
Art
David M. Haber
....
Art Director
22. Preventative Medicine
Direction
Tony Mordente
....
Director
Writing
Tom Reeder
....
Writer
Larry Gelbart
....
Original Characters By
Production
Burt Metcalfe
....
Producer
Cinematography
Dominick R. Palmer, Jr.
....
Director of Photography
Film Editing
Larry L. Mills
....
Film Editor
Stanford Tischler
....
Film Editor
Music
Johnny Mandel
....
Theme By
Art
David M. Haber
....
Art Director
23. A Night at Rosie's
Direction
Burt Metcalfe
....
Director
Writing
Ken Levine
....
Writer
David Isaacs
....
Writer
Larry Gelbart
....
Original Characters By
Production
Burt Metcalfe
....
Producer
Cinematography
Dominick R. Palmer, Jr.
....
Director of Photography
Film Editing
Larry L. Mills
....
Film Editor
Stanford Tischler
....
Film Editor
Music
Johnny Mandel
....
Theme By
Art
David M. Haber
....
Art Director
24. Ain't Love Grand
Direction
Mike Farrell
....
Director
Writing
Ken Levine
....
Writer
David Isaacs
....
Writer
Larry Gelbart
....
Original Characters By
Production
Burt Metcalfe
....
Producer
Cinematography
Dominick R. Palmer, Jr.
....
Director of Photography
Film Editing
Larry L. Mills
....
Film Editor
Stanford Tischler
....
Film Editor
Music
Johnny Mandel
....
Theme By
Art
David M. Haber
....
Art Director
25. The Party
Direction
Burt Metcalfe
....
Director
Writing
Alan Alda
....
Writer
Burt Metcalfe
....
Writer
Larry Gelbart
....
Original Characters By
Production
Burt Metcalfe
....
Producer
Cinematography
Dominick R. Palmer, Jr.
....
Director of Photography
Film Editing
Larry L. Mills
....
Film Editor
Stanford Tischler
....
Film Editor
Music
Johnny Mandel
....
Theme By
Art
David M. Haber
....
Art Director